On February 24th, 2018, the Healing Dove Foundation organised an event to explore, discuss and start conversations about Sexuality and Feelings in association with The Beyond, Rise Mumbai, and Barclays at Peninsula Business Park, Lower Parel.  The event aimed at encouraging people to embrace their sexuality and also accepting alternate sexualities in society and featured three keynote speakers.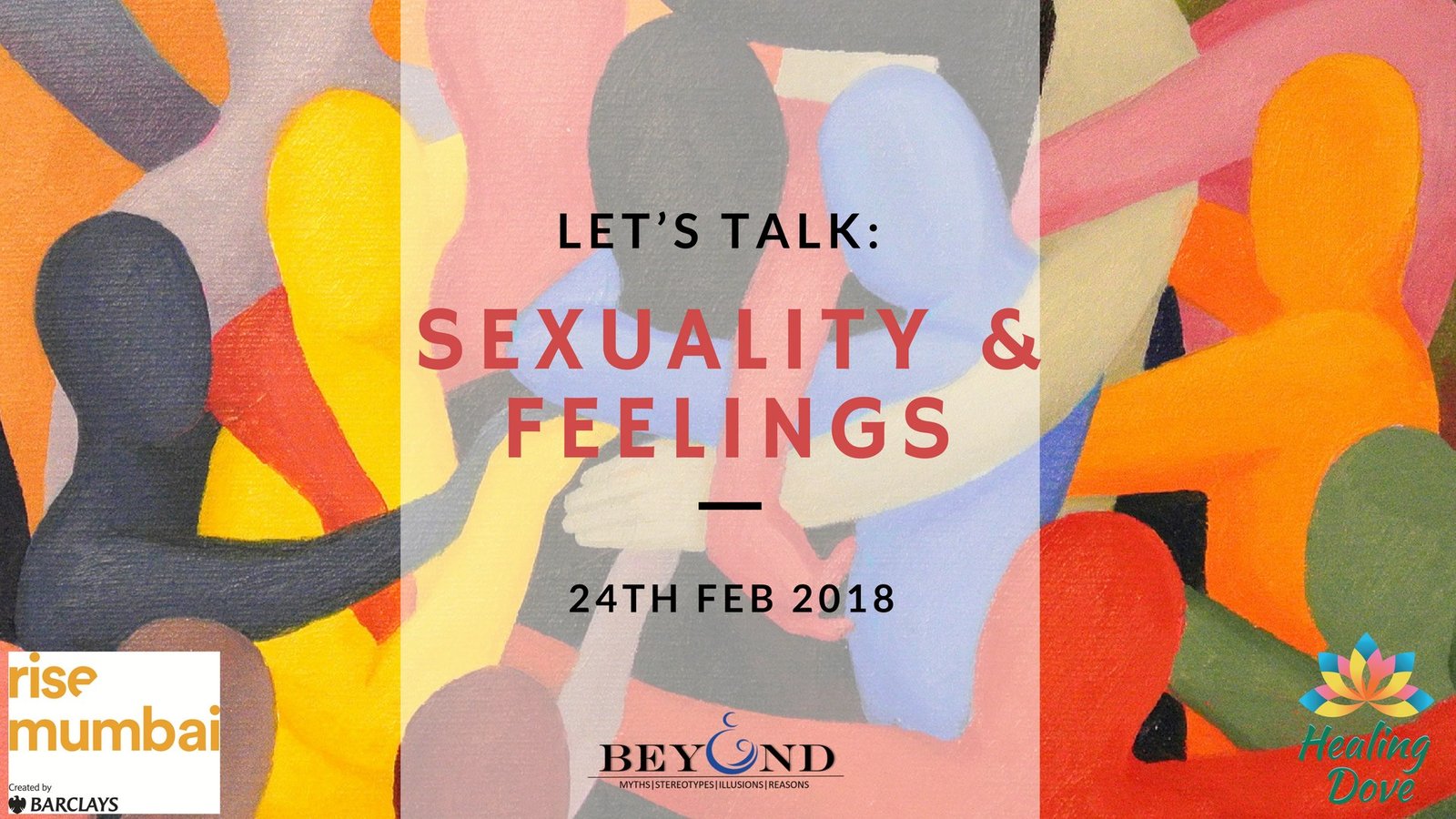 Harrish Iyer, an equal rights activist, most importantly known for his work for women empowerment, child sex abuse awareness, and in the domain of gender and sexuality was the keynote speaker of the event.
Ms. Amita Karadkhedkar, an engineering graduate working as a Project Delivery Manager with Barclays and identifies as a trans-woman was also a panelist.
Sumit Pawar, an LGBTQIA+ activist and founder of The Qknit, an online LGBTQIA+ space was the third panelist for the workshop.
All of the panelists shared stories and shared their experiences with the audience following which there was a Q/A session where the host asked a few questions to the speakers.  Later, questions were open to the audiences regarding wide range of issues like sexual orientation, LGBTQIA+ community, issues of homophobia, etc.