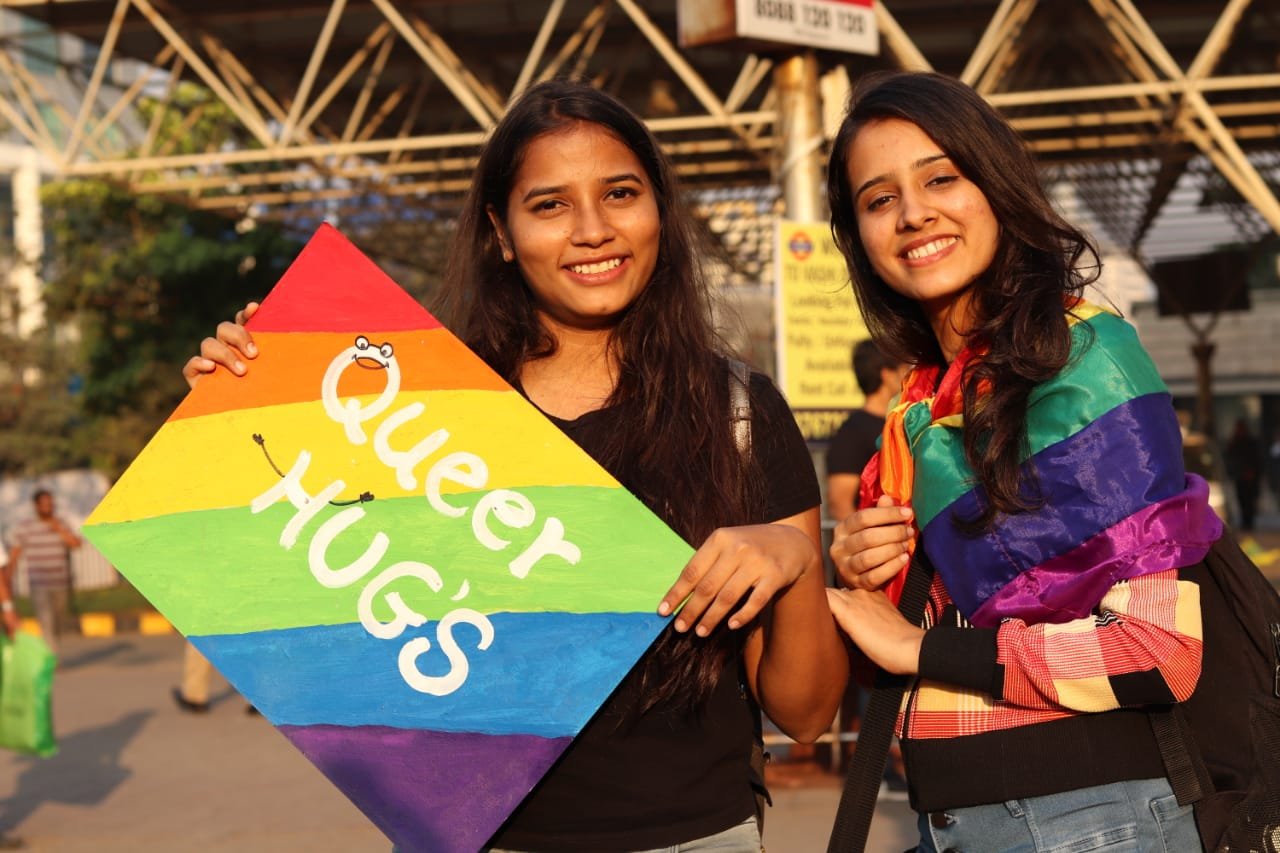 Free Hugs, Insaniyat ki Jhappi or Jaddu ki Jhappi, call what you may!
The QKnit team organised the 2019 edition of Queer Hugs on Saturday, 5th January 2019, in view of the upcoming Queer Azadi Mumbai Pride March.  This time, Queer Hugs took place at Vashi Station, Navi Mumbai which witnessed active participation from LGBTQI+ young people and allied communities.
Hugs from men, women, and children, the young and the old was a testimony to the success in our attempt to showcase that LGBTQI+ persons are not any different.  It was good to interact and engage with people, especially commuters at Vashi station and create awareness about the LGBTQI+ community, Section 377 and Pride.  A heartwarming moment was a very beautiful gesture of a person giving out red roses to all the volunteers in acknowledgement.
A big shoutout to our team at The QKnit and our lovely Community partners, Gaurav CBO, Rainbow Tigers and Gaysi Family for which the event would not have been a success.
Special credits to QGraphy for documenting the event.  For more pictures, check out here.