Hey Exhale! We are back again to give you people a breakdown of The QKnit's traffic in the month of December, 2020. Like usual, December was roller coaster in terms of traffic. The collaboration, getting connected with you all. It was very delightful. So dive in to know more what we did in the month of December.
Dec 2nd: World AIDS Day
Our blog on World AIDS Day was about spreading awareness on the disease and show solidarity towards people who are fighting with it. "The Red Ribbon: World AIDS Day" blog was written by Abhishek Uppal. The blog was filled with information and to clear misinformation about the disease. The blog says – A disease can never define a person, a community, or our human race at large. And each one of us is rather like a soldier in defence for ourselves. It is our responsibility to prevent the disease and not let it define us.
Dec 5th and 6th: Rainbow Literature Festival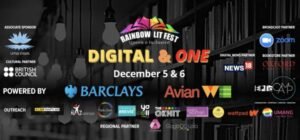 We collaborated with the most happening thing of 2020 that is the 2nd edition of Rainbow Literature Festival one of the largest queer and inclusive literature festival in India, took place in December. However, in 2020 it was a bit different. In the view of corona virus restrictions, the organisers of the Rainbow Literature Festival decided to host the festival online. The two-day festival was conducted completely online named 'Digital & One' with the presence of scholars such as Dr. Bibek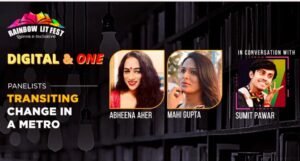 Debroy (Author, Economist and Chair of the Prime Minister's Economic Council) and Dr. Shashi Tharoor (Author and Member of Parliament) and many more famous personalities from the fields of art, media, activism, literature, etc.
Dec 13th: Chai Pe Charcha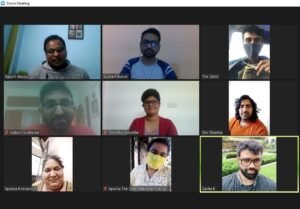 You may have heard about PrEP and PEP, the two main types of antiretroviral treatment used to protect against HIV transmission. But do you know what they do, how they work, and who they're for? This is what we discussed in our December's virtual zoom Chai Pe Charcha… We had our experts Aparna Komanduri Ma'am and Mr. Dev Sharma to shower their knowledge with us about the HIV disease and of course our lovely attendees who joined us for virtual Chai Pe Charcha.
Dec 19th: Saturday Movie Nights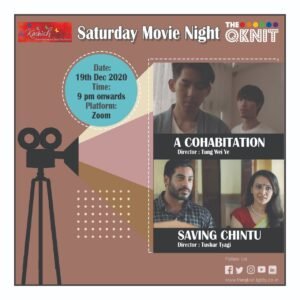 Saturday movie nights are a good way to bring everybody together for a fun and relaxing activity, no matter what you did during the day. As December is dedicated to HIV awareness, we managed to show two HIV related movies on Zoom namely- A Cohabitation and Saving Chintu, in collaboration with Kashish Mumbai International Queer Film Festival. It was great to have director of Saving Chintu movie Mr. Tushar Tyagi to have with us on zoom movie screening and also for Q & A session. We are also thankful to have Mr. Shridhar Rangayan who came forward and helped us to get these two movies for the screening. We are more than greatful to our audience who gave their precious time to us and watched the movies together on the Zoom.
Wanted to play quiz with us? We do it every Thursday… Even in December we played quiz on our The QKnit's Instagram page. Remember, we show you the answers immediately after you take the quiz.
Somethings to remember as we have come to the end of the year 2020 and be starting fresh from 2021… You've got through everything up to this moment. That's how resilient you are, that's how amazingly strong you are. Always remember that!
Be with The QKnit like you always do, together we want to create a world full of hope.