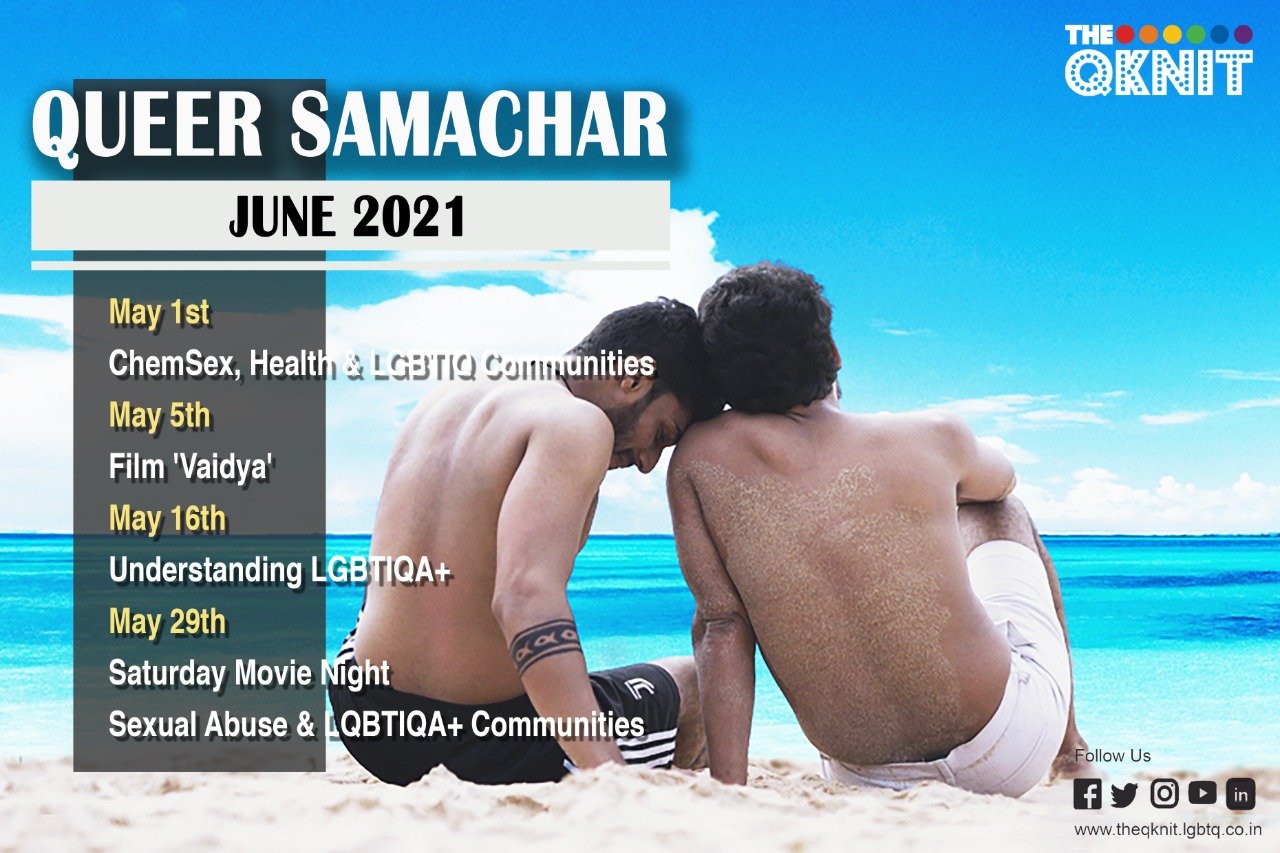 ChemSex, Health & LGBTIQ Communities
The QKnit in association with SAATHII conducted a discussion 'ChemSex, Health & LGBTIQ Communities' with experts and survivors on 1st May. The session was facilitated by J. Sanjay Kumar
Film 'Vaidya' Poster Launch and World Theatrical Premiere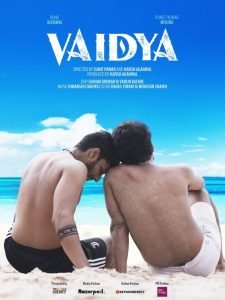 We did a virtual poster launch of our film Vaidya, the film is directed by Sumit Pawar and Harsh Agarwal is now streaming on Disney+ Hotstar.
It has been selected for 'The Bagri Foundation London Indian Film Festival' in the 'Too Desi Too Queer' package. The film was screened on 25th June 2021 at 8:15 pm EST.
'Understanding LGBTIQA+'
The QKnit conducted a session on understanding LGBTIQA+ was conducted on 16th May 2021 at 4 pm in association with SAATHII. The experts for this session were – Dr L Ramakrishnan, Dimple Mithilesh Chaudhary and Kaushal Bodwal. The session tried to increase awareness about gender identity and sexual orientation among students. The session aimed to help the students to know about themselves.
'Sexual Abuse & LQBTIQA+ Communities'
A session on 'Sexual Abuse & LQBTQIA+ Communities' was conducted in association with SAATHII on 29th May 2021 at 4 pm. Gagandeep Kaur and Harish Iyer were a part of the discussion. The session attempted to help the LGBTQIA+ audience to overcome the trauma they experience because of heteronormative society.
Saturday Movie Night
Moses Tulasi and Ravi Mallipeddi completely knocked us out with their fun and innovative film 'Knock Knock' at our Saturday Movie Night hosted on 29th May. Post screening, organized by The QKnit, Moses and the crew of the film were more than happy to share the fun anecdotes and challenges during the shoot. The interaction with audience was one to remember.
You are now all caught up! Hope to see you soon at our next month's e-events!