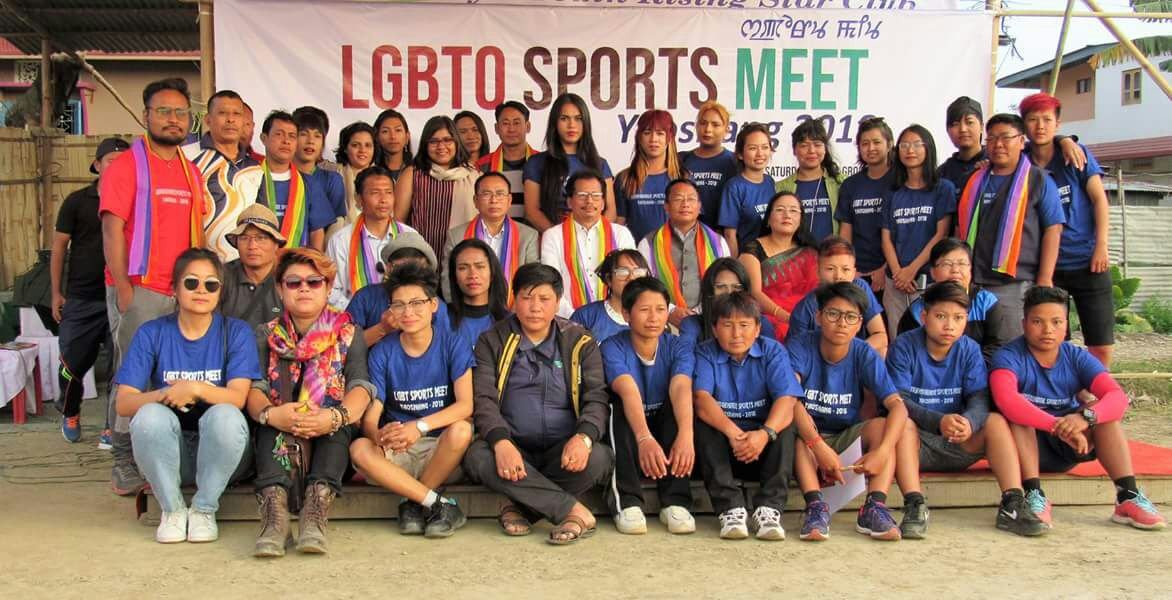 Manipur witnessed a 'Yaol Khongchat', an awareness walk of the LGBTQIA+ community and its supporters organized by the Ya-All Manipur and All-Trans Man Association, Manipur with the full support from the Humsafar Trust, Mumbai.  A picturesque Northeast Indian state, one would rarely imagine an event of this kind at a place usually preferred as a holiday destination.
The LGBTQIA+ community in Manipur created history as they got the opportunity to carry the Lighting Torch from the Sacred Kangla to Tiddim Ground for the inauguration of the First State Level LGBTQIA+ Sports Meet.
Honorable MLA, Shri L Radhakishore (Oinam Kendra), Chairman, Manipur Khadi, the Village Industry Board, and the Manipur Pollution Control Board along with Shri S. Subhaschandra ( Naoriya Pakhanglakpa Kendra) inaugurated the event in the presence of Shri E Jeeten, Deputy Director, Handloom and Textiles, Shri Abhiram Mongjam, Joint Director, Manipur State AIDS Control Society, Shri Ajo, President, Youth Rising Star Club, Nandini Thokchom, Director, Indigenous Perspectives, Ms. Bishesh Huirem, Miss International Queen India 2016, Ms. Merina (Film Actress), Resh Lourembam (Actress Shumang Lila), Member and Pradhan of the local wards to name a few.
The event also felicitated five Trans-women who represented the state of Manipur for Miss Transqueen India 2017 along with a few other eminent Trans-men who have excelled in sports and in other fields.
The event has ignited the aspirations of the LGBTQIA+ community and is a milestone in the history of the queer movement in the state which was also featured by the media, including ESPN, DY365, Doordarshan, ISTV, ImageTV and was covered by some of the leading local channels and newspapers.