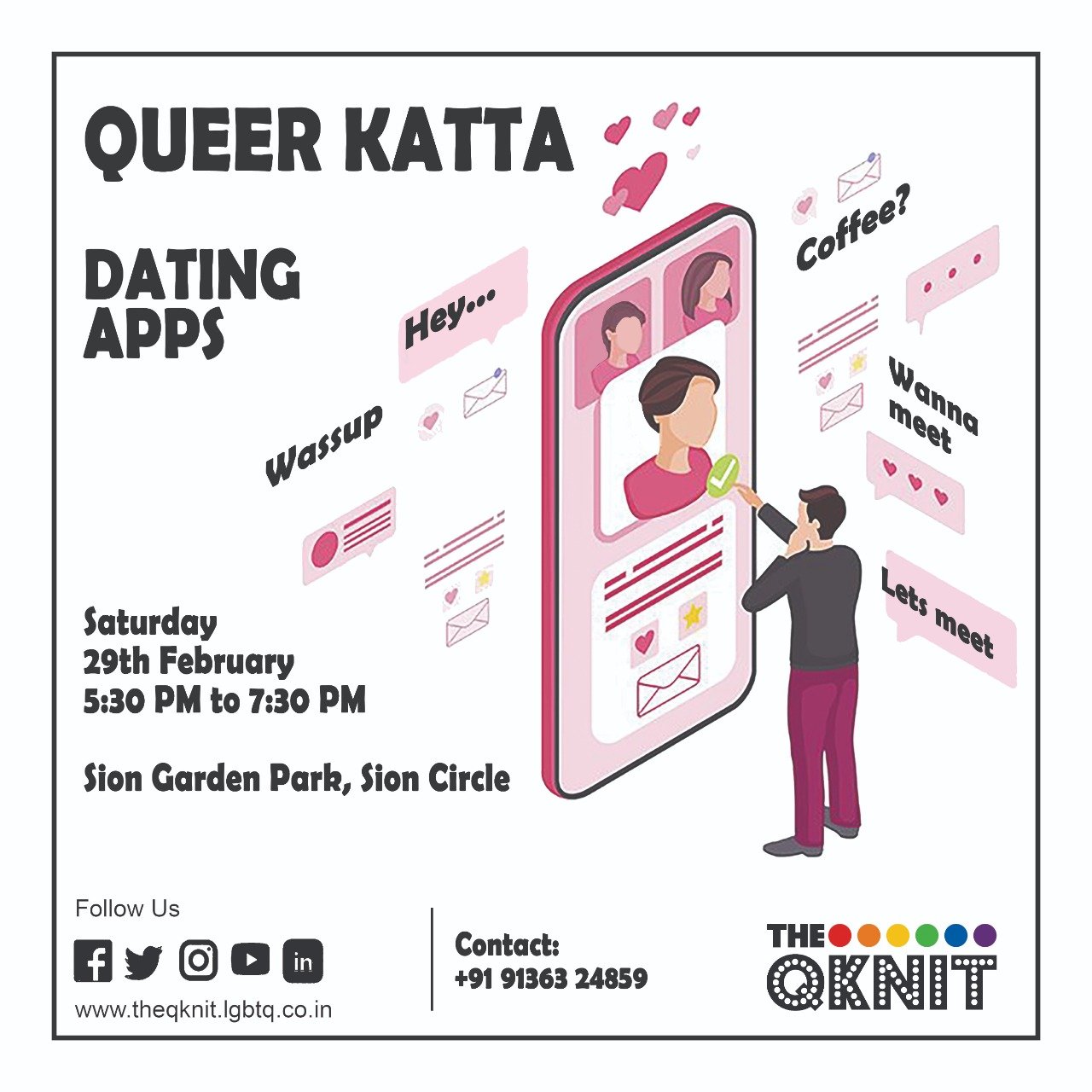 Dating apps have always been a blessing to the LGBTQIA+ community. It has been a platform where any individual could sign-up filling up the correct details and find for a companion. The Qknit organizes 'Queer Katta' an open platform for any LGBTQIA+ individual to come and share their experience. The topic of discussion for this month is dating apps. 
The location for this 'Queer Katta' will be Sion garden park from 5:30 pm to 7:30 pm, to keep this location approachable for any individual who would like to be a part of this group discussion, and few of the many topics to discuss will be on how to safely use dating apps, some personal testimonials on how dating apps have helped in finding a life partner and also the do's and don'ts of Dating Apps. All are welcomed to come and share their 'Dating Apps Wali Stories'
Don't forget to follow us on our social media for timely updates.