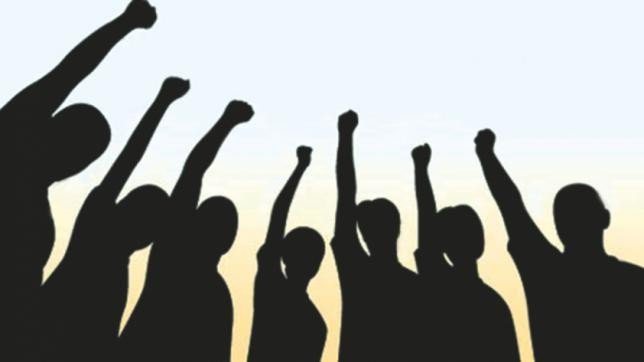 India being our nation has witnessed many revolutions in the past. Be it Green Revolution (Food Grains), White Revolution (Milk & Dairy Products), Black Revolution (Petroleum) and the colours go on. In my life, I haven't experienced such impactful revolutions, but when I entered the year Twenty-Twenty it has all changed. We faced such a horrifying phase of our lives where everything was on stake. Struggling to live life to fullest was slim to becoming non-existent. So what revolution we saw this year? It is the social revolution!
A social revolution is a fundamental change in society as it involves a shift in power. Revolutions occur when several people in our society feel discontent with the current order and agree that change is necessary. When we stop wanting to live the way we're living, or if we stop believing in the legitimacy of our current social or political order, we may turn to revolution. This change is brought by our young generation who sees the problem, try to solve it in their unique ways. This is why our young group of people is our hope.
International Youth Day is observed on 12th August to raise awareness about the challenges faced by the youth and to celebrate the role of young people as essential partners in change across the world. This year's theme for International Youth Day is 'Youth Engagement for Global Action'. The day aims to highlight how young people at the local, national and global levels are enriching national and multilateral institutions and processes and draw lessons on how their representation and engagement in formal institutional politics can be significantly enhanced.
I was blown away to see the strength, compassion in young people to fight against the virus, hunger, provide medical help to various front line warriors, needy people. Observing such a heroic act inspire us to do these selfless work towards the people in need. Understanding the responsibility and unity among the youngsters made these young minds to actively participate in social work. Even people who were not present in the field did amazing work online in sharing the knowledge regarding different issues going on, people who still made us work from home to earn our salary. I mean that is too help in this stiffed period.
I have been watching debates, discussions, talk shows by young LGBT+ organisations and collectives which makes me realize the importance of participation. Even if you stand with a person in their difficult times makes them feel strong. LGBT+ youngsters are keeping no stone un-turn to keep their online activities interesting and at the same time informative. The stand-up comedians made us lighten up our minds by laughs through their acts. Our youngsters are going on their respective work fields solving the issues of the people. There have been campaigns going on, relief work and what not? The young are out and loud everywhere. They know exactly what they're up to and are unstoppable. Some of you are just unaware of how amazing you are. The way you make people laugh, lift others and spread extra love….. You do this even though you are struggling too and I believe it makes you the most beautiful human being.
Youth symbolizes high energy, positivity and spirit to make things happen. There are already inspiring examples of youth taking the initiative to better the communities: producing masks, volunteering to deliver food, helping neighbours, developing new treatments for disease. Prioritising education, civic engagement, and employment will draw new stakeholders into the post-pandemic recovery effort. It will invest in the leaders of the future. Failure to engage youth will not only slow recovery but also undermine the stability and prosperity of societies worldwide. So don't wait for things to get better and work harder to make it work in your way. A very Happy International Youth Day to all the heroes out there.