September 23rd has been celebrated around the world as International Celebrate Bisexuality Day or Bi Visibility Day since 1999. The day aims to provide a platform to the bisexual community to bring global attention to the social, economic, and cultural prejudices and challenges faced by bisexual people. Three bisexual rights activists: Wendy Curry of Maine, Michael Page of Florida, and Gigi Raven Wilbur of Texas in the United States started the International Celebrate Bisexuality Day in 1999. The main purpose of the day was to bring visibility to a community that has for long been ignored, marginalized, and discriminated against. This was the first time that an observance solely for the bisexual community was instituted. The day aims to celebrate the bisexual community, its culture, history, and norms. It is also aimed towards bringing more visibility to bisexual persons and the challenges they face in the world because of such identification. While records have shown that several cultures throughout history openly embraced bis exuality, in recent years the LGBT community and especially the bisexual community has been marginalized.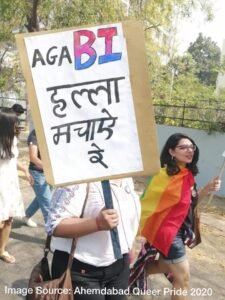 Gigi Raven Wilbur said:
"Ever since the Stonewall Rebellion, the gay and lesbian community has grown in strength and visibility. The bisexual community also has grown in strength but in many ways we are still invisible. I too have been conditioned by society to automatically label a couple walking hand in hand as either straight or gay, depending upon the perceived gender of each person.
One of my favourite quote by Callie Torres says "I'm bisexual. So what? It's called LGBTQ for a reason. There's a B in there and it doesn't mean Badass. Okay, it does, but it also means Bi."
Every day bisexual people face resistance towards their own sexual orientation. Not only do they struggle with biphobia, but they also deal with what is known as bisexual erasure. Bisexual erasure otherwise known as bisexual invisibility is the tendency for non-bisexual identifying people to remove or ignore any evidence of bisexuality throughout history, in modern media and even in daily life. Bisexual erasure can often get to the point where the existence of bisexual people is forcefully denied. Imagine, a young boy who has struggled with his sexuality finally becomes comfortable identifying as bisexual just to be told that he can't identify that way, because bisexuality doesn't exist. He is told that it is just a stepping-stone to coming out as gay or is simply a means for attention seekers to get their fix. However he doesn't fit either of these assumptions and so is left to question his own identity once more.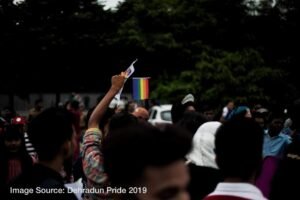 And in the grand tradition of narrow mindset, Solicitor General Tushar Mehta told the Delhi High Court in India that same-sex marriages are neither a part of "our culture" nor a part of the law, opposing a petition demanding marriage rights for the gay community under the Hindu Marriage Act 1955. This is clear discrimination towards LGBT+ community. Let me remind you that it is very much rooted to Indian culture, tradition and history.
The Kamasutra talks about sexual activity with members of both sexes.  However, having adapted the staunch conservative beliefs, these aspects of Indian culture has been conveniently ignored. Even though with the knowledge that bisexuality is natural, society is far from letting anyone practice it freely. The society, at large, seems to be in a state of denial where bisexuality is concerned. So obviously, any talk advocating bisexuality becomes blasphemous.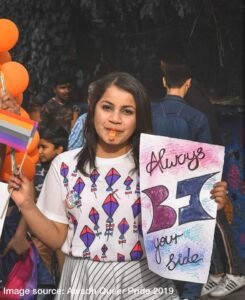 Celebrate this day in style, whether you're actually bi or not. Come out to someone you haven't yet, go through bi visibility day hashtags online, call and wish your bi friends, share your coming out experiences, share selfies wearing the bi pride colors, try and use gender-neutral language,
don't believe the stereotypes for bisexuals.
Coming out as bi does not change who you are. You are still the same wonderful person that you have always been, regardless of how others view your sexual orientation. Claiming the label "bisexual" does not mean you have to adopt every stereotype about bi individuals. Don't change who you are or how you act to prove to anyone that your identity is valid. Bi is only one part of your identity. The other parts of who you are as a person are still just as important.
Please note that it does not say RSVP on the LGBT+ pride flag. So get over labels and don't be biphobic.
Written By: Ali Nawaz