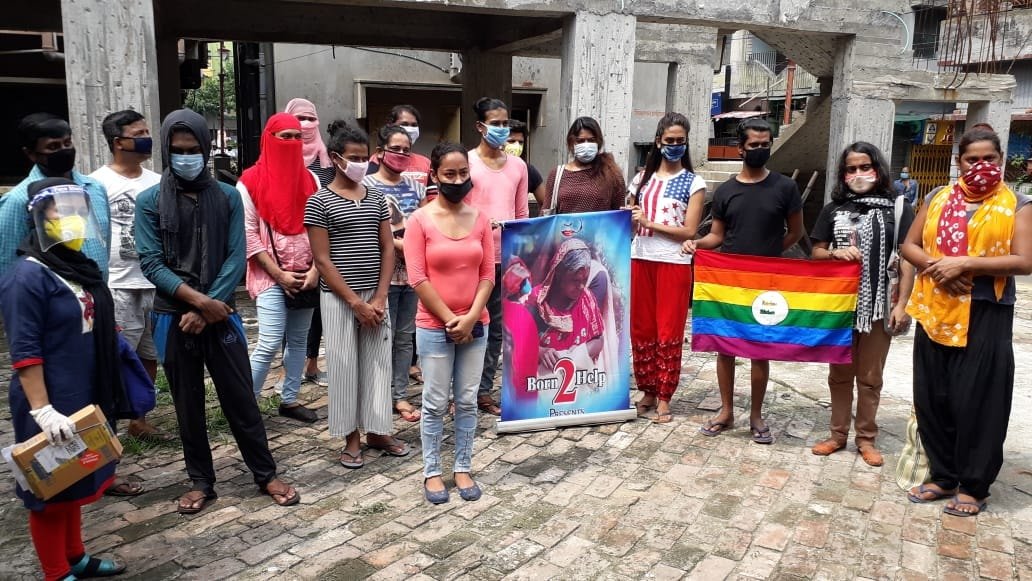 On completing 100 days in lockdown I have realised that even a small act defines you more than they ever have. One day I was with my grandma talking on different topics. Into our conversation, I told her that Mumma I feel sad looking at these marginalised people around and how I wish I had millions to share with these people. To this, she replied, "it is not about how much you have or not, it is about the willingness to share even if you have one fruit to offer or even a smile to someone in need". This got connected in my practicality since then… How far can an individual look help others? Technically to some extent. But with a kind heart who sees in and out everywhere can help anyone anywhere they want to.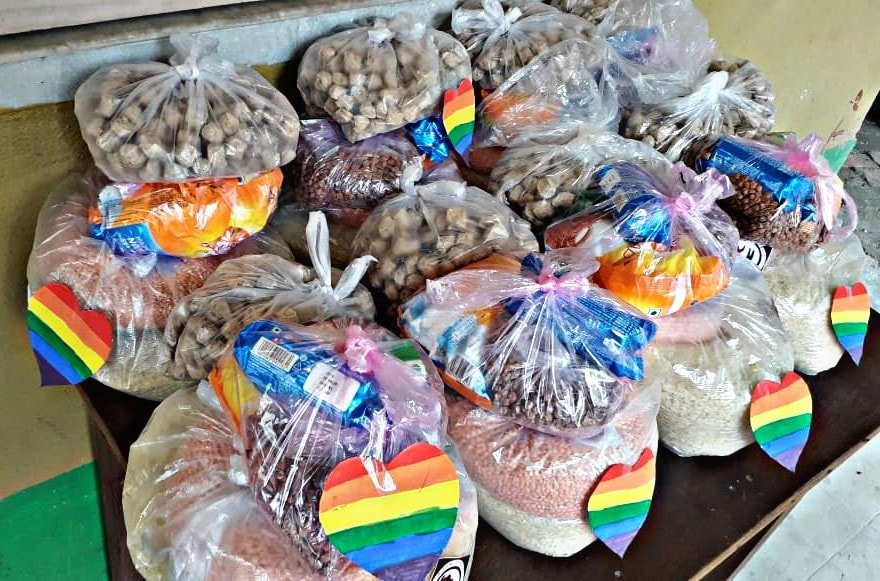 Hailing from Kolkata, Prantakatha which in Bengali means- narrative of change from the margin, an organization which works intently to support, encourage and nurture the marginal voices who were torn apart and ravaged by divisions, prejudices, hierarchies, irrational presumptions, sexuality, religion, so that they are able to overcome all adversities and prejudice to live independently with dignity on their own terms.
Prantakatha is all about "Power of Storytelling towards social change"! While it's one component is the development of self, the other component is story or Katha! This has two-pronged approaches "youth active citizenship development" and also "creating spaces of youth dialogue on marginalized issues with the mainstream of life"!
With more than 6 core team members and more than 1000 youth volunteers who are doing many activities in their own areas have been proof enough by Prantakatha that it stands with its belief that the point of engaging and investing themselves with the ups and downs of these marginal lives is to facilitate interaction among different margins with their own different narratives and, thereby, reach a point of social existence that aspires to interact in a domain beyond the confines of these margins.
In this COVID 19 outbreak, Prantakatha has benefited around 6000 families in 9 areas.
Prantakatha is proud to have started an initiative called 'Ador', which means 'affection' in Bengali. It is supported entirely by generous individuals in Kolkata, this initiative provides support and assistance to elderly women who use to beg on the streets with month-long ration kits, new sets of clothing, other necessities like umbrellas and also free medical support. They have also been able to arrange for temporary night shelters with the help of the government. Prantakatha has been able to extend their support to mother-child families in the red light area of Kalighat with a month filled ration material including nutritious food items and snacks for children.

A trans-woman, who is also the first transgender OT technician in the reputed Medical Super Specialty Hospital in Kolkata, was facing immense challenges in commuting to the hospitals for treating patients, due to the lockdown. Prantakatha proactively reached out to a young fellow from a red light area known to them, who provides bike service. After getting approval from Kolkata Police, Prantakatha arranged him to take the trans-woman nurse to work and then back home, every day, for a nominal monetary amount. With rations in a slum near Panchanantala area, which is close to Prantakatha office in South Kolkata they supported families of daily wage earners who were facing difficulties in this lockdown.
A Youth Group attached to Prantakatha has been able to raise donations to put together dry food kits consisting of puffed rice, mustard oil, snacks and Horlicks. These kits were distributed to trans-persons who earned their living by begging on the streets. After receiving an SOS from one of their ex-UNICEF friends, Prantakatha got to know about Armenian Youths who were stranded in Kolkata due to the lockdown. With help from the police, they were successful in arranging shelter for Armenian youths and also transport facility to get them to the shelter safely.
Prantakatha also been able to reach out to a marginalised section of the Muslim community of daily wage earners families, supplying mother and child with regular food items and nutrition. As committed to their motives even in this virus affected times, Prantakatha is reaching out to and providing support to the people living in containment areas, they have actively worked with the Kolkata Police, specifically the Gariahat, Topsia and Patuli Police Stations. Prantakatha was also involved with the Community Kitchen run by Gariahat Police Station. With the help of this initiative by the Gariahat Police Station, they were able to provide food twice a day to people living under the Gariahat Flyover and also other families in and around the area.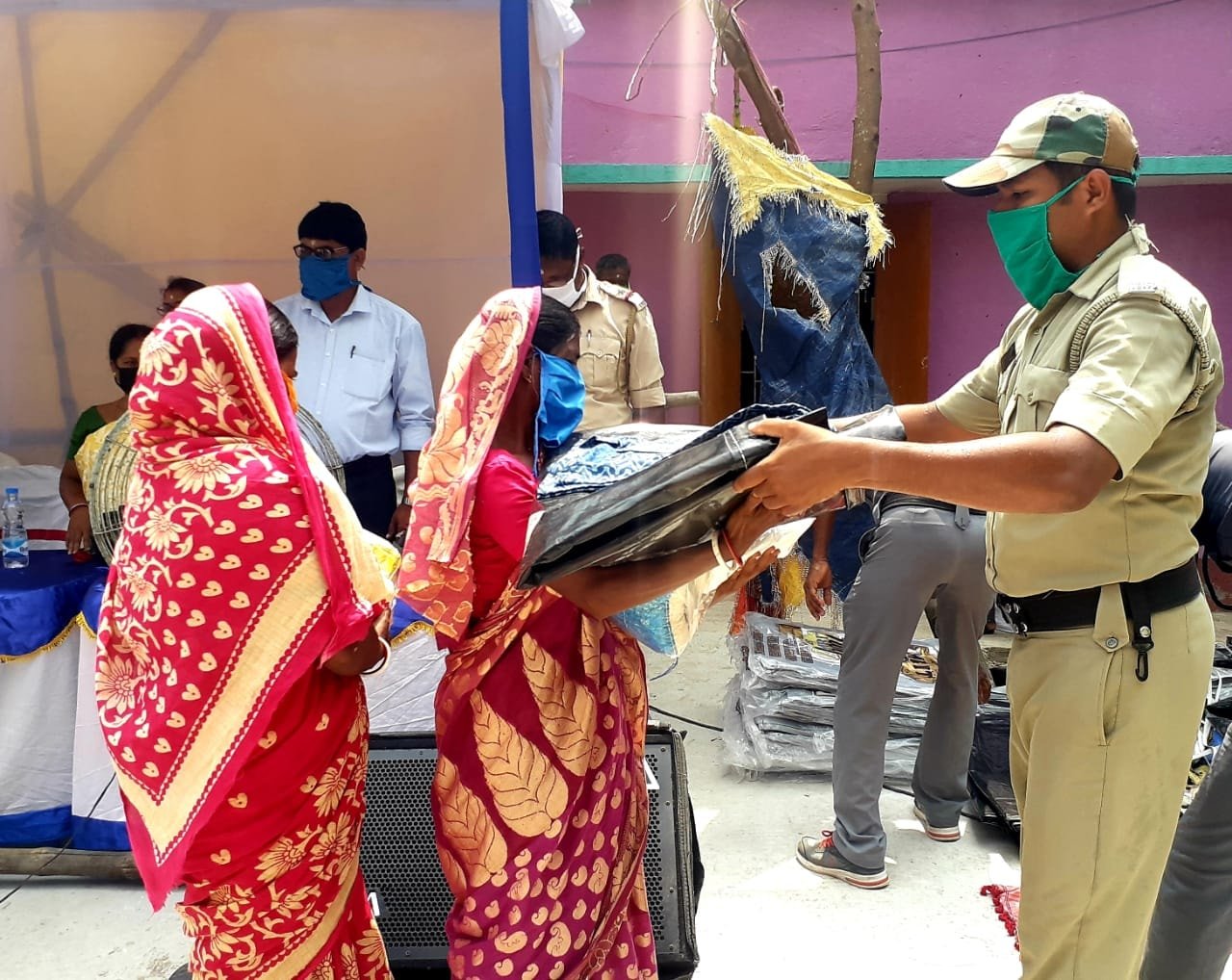 Prantakatha is more than thankful to all its friends, well-wishers, collaborators, individuals, supporters, partners who selflessly helped them in their initiatives.
I had a chance to talk with one of the Prantakatha team member Ms Sayantani Basak who is also a programme manager, I felt a strong dedication of their work towards the marginalised people. While talking as a Prantakatha representative she has all the qualities of a compassionate person.
Please visit Prantakatha website prantakathaindia.org and also their Facebook page "Prantakatha– Promoting Active Citizenship", to know more about their phenomenal social work.
By- Ali Nawaz